RFP | City of Phenix City, Alabama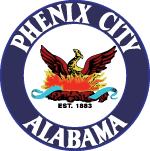 The City of Phenix City is seeking sealed proposals from qualified firms across an array of professions to provide professional services in designing connections from two existing city street to the existing Riverwalk; to create a park-like entrance; to offer landscape enhancements; to provide an ADA-compliant connection; to prevent further erosion; and to design engaging areas along this Riverwalk area.
Any questions regarding this RFP should be submitted in writing to Tracie H. Hadaway, Planning Director at thadaway@phenixcityal.us.
Questions must be received January 26th at 5:00 PM EST.
Additional information on this project can be found by clicking here.