Alabama APA Honors the Memory of Dean Matthews, a Pioneer in our Chapter and Alabama Planning
Our Alabama planning family lost a prominent member this week.  Dean Matthews, the first city planner for the city of Huntsville and one of the original team members to dream up the Cummings Research Park in Huntsville, the second largest technology park in the US, has passed away. Funeral services will be handled by Spry Funeral Home in Huntsville.  They are scheduled for Saturday, July 23 at Maple Hill cemetery starting at 10AM.
Below is an overview of Mr. Matthews career provided to us by members of our North Section who knew and worked with him, Bill McAllister, Fred Peterson and Bill Matthews:
The city of Huntsville honors Dean Matthews as one of its true pioneers and planning leaders in responding to the city's major population growth and urban development, associated with the rapid expansion of national defense and space programs.   Mr. Matthews was recognized and respected by community leaders and his peers as an innovative, dedicated and enthusiastic professional. His contributions to urban planning remain even today a critical part of Huntsville's landscape. Most noteworthy was his key role in the planning and development of the nationally recognized Cummings Research Park. Without the foresight of visionaries like Dean Matthews, it's unlikely that Cummings Research Park would have become the crown-jewel of the city's economic achievements. Today this research park is one of the largest in the country and serves as a model for attracting nation high technology firms.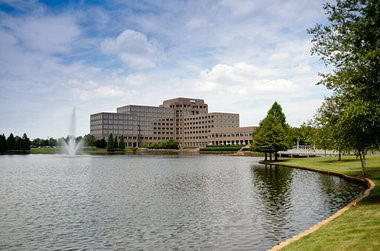 As the city's first planning director, Mr. Matthews was instrumental in organizing an urban planning department at a time when unprecedented population growth and economic development threatened to overwhelm existing community facilities and services. An aggressive and effective planning effort, under Mr. Matthews' outstanding leadership, enabled the city of Huntsville to respond to these demands. In 1964 alone the city Planning Commission, with his support, approved new subdivisions with over 20,000 residential lots, and considered over 260 rezoning requests.  Under his tenure, the city adopted modern planning standards and long-range plans critical to guiding future development.
Mr. Matthews' leadership abilities were further confirmed when he was asked to serve as the first Executive Director of the newly-formed Top of Alabama Council of Governments, a regional planning agency serving five counties in north Alabama. Among his many TARCOG achievements, most of which are still in place today, are planning and grant application services to small towns, regional transportation and economic development planning, and programs supporting our elderly population.
The legacy of Dean Matthews is firmly rooted in his ability to gain the respect of community leaders, his planning staff, and his peers in the planning profession. The Alabama Chapter of the American Planning Association recognized his lifetime contributions to the planning profession with its Richard L. Platt Award. Beyond this, perhaps his most important legacies lies in the many young planners he mentored and influenced, whose talents and skills continue to benefit Huntsville and the surrounding region.    
Present and future residents of Huntsville often take our public improvements and services for granted, not realizing that they are the results of the hard work of dedicated public servants like Dean Matthews.